And the day we have all been waiting for has come!! After weeks, months, nay years of speculating and waiting, we have finally received our first proper glimpse at The Last Jedi, courtesy of a hilarious panel hosted by Olaf himself! RIan Johnson, Kathleen Kennedy, Daisy Ridley, John Boyega, Mark Hamill, and amazing new addition to the Star Wars Universe Kelly Marie Tran introduced the trailer at Star Wars Celebration Orlando just mere minutes ago! Have a look below and freak out along with us:
We will post an in-depth analysis of the trailer tomorrow after, oh I don't know, a thousand more rewatches, but for now it's enough to say this is a very satisfying teaser trailer! Johnson gave us some stunning new images to brew over and fascinating dialogue to dissect and discuss in the coming weeks.
Also released during the panel was a teaser poster, which is stunning in its own right!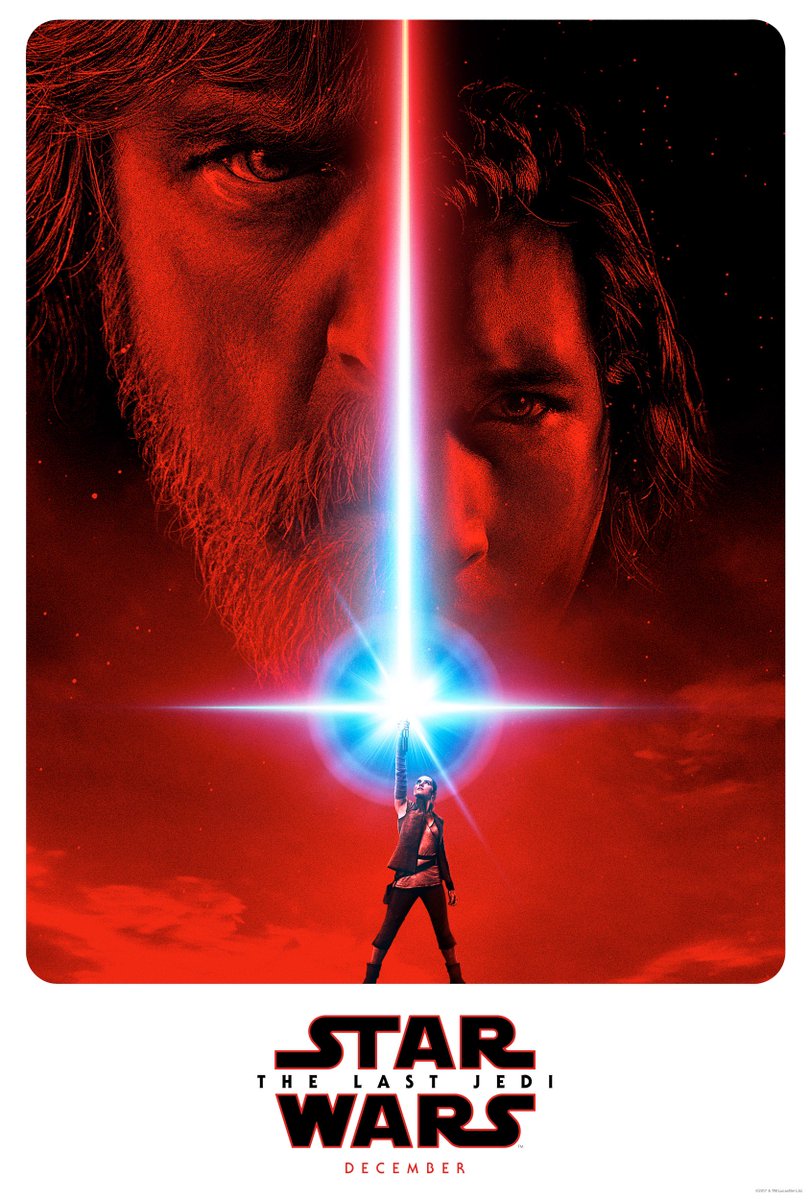 The poster has a very classic feel to it. It is simple, straight to the point and f
eatures some very recognisable imagery. Most striking to me is the similarity of Rey's pose to the one Luke sports on the A New Hope poster. This was no doubt on purpose and suggests Rey will be following, to a certain extent, in Luke's footsteps as she trains towards becoming more powerful in the Force. The side-by-side of of Luke and Kylo also suggests we will FINALLY hear more about what happened between the two pre-The Force Awakens. And perhaps we will also get a showdown between the old apprentice and master. Also, the stark contrast between the red and the blue echoes back to some of the dialogue on the teaser regarding the light and the darkness. There seems to be an overwhelming presence of red to the promotion of this film so far, which is both worrying and exciting,
I genuinely can't wait to write more about this teaser trailer tomorrow! If you have any questions, observations, comments etc. about the trailer you'd like me to consider before tomorrow, do please post them in the comments below! And don't forget to watch the trailer again below!